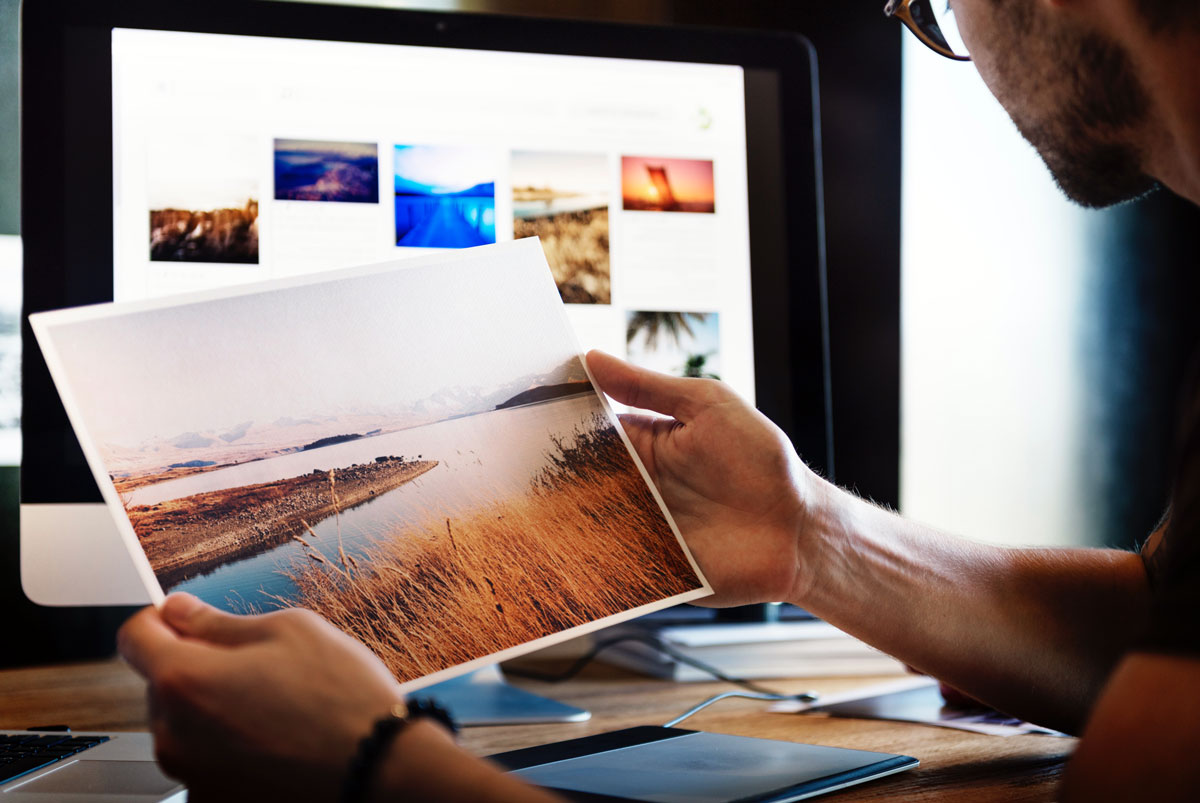 Importance of Good Photography in Web Design
Everyone has heard the saying "a picture is worth a thousand words"–and that is especially true when it comes to web design. The images chosen speak for the site; they are the web users' first impression and initial attraction. Good photography on your website can make the difference between people staying and browsing, or closing out without even giving your company nor products a chance. Photography is your connection with the users.
So, how do you choose the perfect images for your website? You have three options: take the pictures yourself, hire a professional photographer or use stock photography.
Taking pictures yourself can be quick and inexpensive but, not everyone has the talent or creativity needed to get the quality shots wanted. This can result in spending too much time trying to get the shots you want and then get them to properly work for your site. Remember, good photography isn't just about the quality or resolution of the image but also, getting the shot that crops well with responsive sites. But, just because you're not a professional photographer you should not be discouraged from trying to take the picture yourself.
So, if you decide to give it a shot, here are a few tips to improve your pictures. Most importantly, get to know your camera or whatever you're working with. Just by getting to know your equipment and understanding what setting does what alone your photos will improve. Practice, because practice does make perfect. Do not be afraid to grab your camera and play around with it, take pictures of anything you come across. Learn the basic rules of photography. These are rules like the rule of thirds, where you divide your frame into thirds horizontally and vertically and place your subject in one of the grid's intersection points. And always pay attention to how you frame your pictures or how you can frame them better. It's okay to get close to your subject, the best zoom lens are your feet. And if you wish you hadn't gotten that ugly garbage can in the background, it's okay because you can crop it out when you edit the image. Not all shots will be perfect and sometimes enhancing the pictures on editing softwares like Photoshop, Lightroom or Affinity Photo can transform your picture into what you need. These tools will leave you wondering if there is a professional photographer within you after all.
Hiring a professional photographer can be costly but, you are guaranteed a job well done. A photographer is used to working with cameras and editing software. Therefore, as the site developer you can relax and let the photographers do his or her magic. But, make sure to hire a photographer with the type of magic you're looking for. Every photographer is not the same, and not everyone has a good eye for certain things so, when looking for who to hire make sure to take a good look at their portfolio. Whether you're looking to photograph homes for your real estate site, animals for your pet daycare site, or an event for your organization's page, make sure the photographer has experience shooting your main subject. Just like you wouldn't go to an eye doctor for your broken foot, you don't necessarily want a pet photographer for your real estate shoot. Then, once you find the right photographer make sure to communicate and explain what type of photos you are looking for and show him or her how you plan to display them. This ensures you get the pictures you want and that the photographer knows how to provide you with what you need. Also, make sure to discuss ownership of the images and copyright in the hiring contract. As the site owner you want to ensure the pictures are yours and for your choice of use.
Finding the right stock photography can become somewhat time consuming but, if found can save a lot of money. Through the years stock photography has improved in quality, availability as well as pricing. Some sites even offer stock photography for free: Unsplash and Pexels. For example, how Pexels works is users upload their photography to the site and, if chosen by the people that run the site, their images are displayed for free download. Pexels' images fall under Creative Common Zero (CC0) license, which means the pictures downloaded can be used for any legal purpose. This is awesome, because it means you do not need to worry about any copyright issues (but, if you do find the perfect shot, do thank the photographer that generously made it free and available). Other sites like Shutterstock have different plans that range from $9.16-14.50 per image for single projects or $0.33-4.9 per image with monthly commitment. So, if you're only looking for a few specific, generic shots, stock images might just be the perfect solution. The only downside to stock photography is that since it has gained popularity among site developers many sites could be using the same photographs, including your competitors. Everyone loves to save money and if the images are available to anyone it means other people are using them too. And, just like nobody likes showing up to an event wearing the same outfit, you don't want it to be noticeable that your site has the same images as another; you want to ensure they look as if they had been taken just for your site. Therefore, it is suggested to do a reverse search of the images to see if any of your main competitors are also using that image.
As explained above, there are advantages and disadvantages to each option but, at the end of the day it will probably all depend on your website budget and timeframe available. Regardless, there are many ways of getting good photography on your site. Whether you put your creativity and talents to the test and take the pictures yourself or pay a photographer for their images or freely download them off approved sites, make sure your site photography makes a good first impression; you'll never get a second chance at making a good first impression.